Let's Settle This
One thing I've noticed when I occasionally see what pages folks land on is that the archive for November 2006 gets a ton of hits. (Relatively speaking, of course.) And I've long wondered why in a lazy sort of way, because I never dive too deep to see what the searches were for, etc.

So, I've decided it's one of two things:

1. A story on how the more mentally unstable a person, the more likely he or she to like George W. Bush.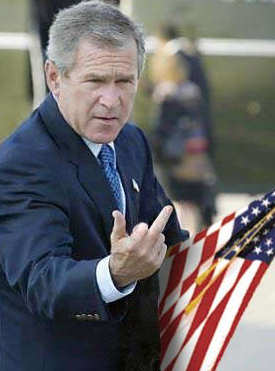 2. A picture of former President Martin Van Buren, as a congratulations to someone in my fantasy league winning a weekly bet.



3. A picture of Pamela Anderson, accompanying a story about her breakup from her four-month marriage to Kid Rock.







Yeah, I didn't think this was too hard of a question, but you never know.