But What About Barry Bonds?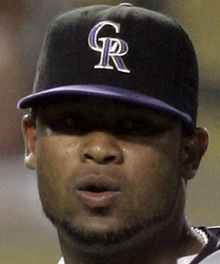 I find it amusing that this kind of story, much like F-Rod earlier this year, gets consistently swept under the carpet.

People cheat. Really competitive people, who are paid for performance, have even more of an incentive to cheat.

Deal with it.


Corpas was caught by TBS cameras on Wednesday taking a sip of a liquid out of a cup and then pouring some down the back of his neck and all over the front of his jersey. Corpas, who earned the save in Colorado's 4-2 win, patted his chest and rubbed his fingers before throwing a pitch.