Jessica Simpson is Not The Devil.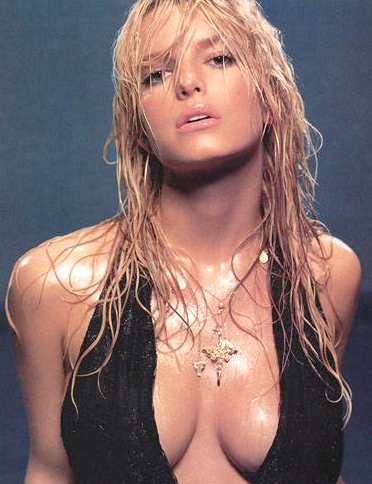 Is there any actual person out there who thinks that Jessica Simpson is in any way responsible for the Dallas Cowboys losing?

And/or Tony Romo playing at less than perfection?

Or that she shouldn't look more like this photo more of the time?




People who actually think that guys can be too distracted by women, whether it's sex or romance, and not compete at their best...well, that's sort of crazy. Sure, young athletes can be tempted by a lot and not have their "A" game...and certainly, in the week prior to the biggest game of your life, any type of vacation seems a bit frivolous - but it's not like Romo missed practice. The entire team had that time off, so why not go to Mexico?

Tony Romo is mowing through big blonde singers with large racks, and god bless him for it. Don't think that his teammates don't ask him who is more fun, Carrie Underwood or Simpson, and it's strange to blame someone for this.


Here's another photo I dug up and it's both interesting and disturbing...because remember when Paris Hilton was dating Brian Urlacher? Remember how no one thought ill of Urlacher, but instead gave him an attaboy, since I believe this happened just after her sex tape was leaked and she became famous for being...a drunken, rich whore, I guess?

Well, LOOK HOW FREAKING YOUNG she looks here. That creeps me out.

But here's what's interesting, at least to me. I searched around for a picture to put here to show how she can look hot and...well, legal.

And it's not that there aren't tons of inappropriate photos of her acting like a moron - this is what she does, it defines her. Looking for naked pictures of Paris Hilton isn't the hardest task in the world, and there are many of her more scantily clad than this - but...just not looking all that sexy, or pretty. (Relatively speaking of course - she's pretty, and when combined with her party slut persona, there's obviously some appeal there.)
But I genuinely struggled to find a picture of her that I thought she looked genuinely hot in. This is the best I could do. Anyhow, I found that suprising.