David Tyree's Catch
They are calling it "The Catch 2" and as a die-hard 49er fan, I suppose I should be insulted. It needs a better name, one without any history behind it, because it's amazing in and of itself.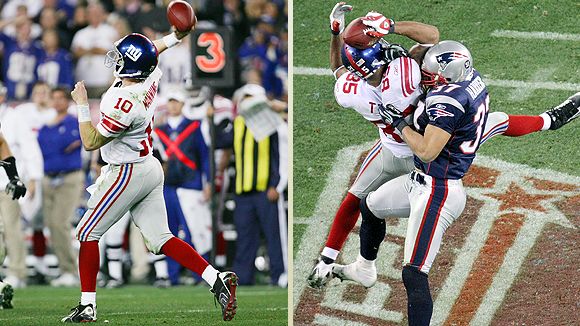 It says here (this blog, that is) that Eli Manning is now going to be a full-fledged superstar. Why not? He's taken his team to the playoffs for the first four years of his career and now won a Super Bowl and a Super Bowl MVP.

And yeah, that was one hell of a game.