Customer "Service" Ain't What It Used to Be
Here are two different experiences I've had with companies lately which I think bear repeating in public.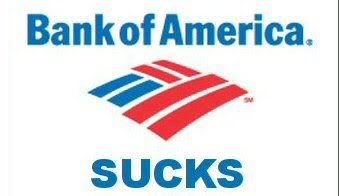 The first involved two bank cards – coincidentally, I received two cards in the mail at about the same time. One was from Bank of America, the other from Charles Schwab (one of their High Yield Bank accounts, should you care.) Both cards came with instructions that I needed to call a 1-800 number from my home phone in order to validate. I got the BofA card first, but forgot about validating it until I received the Schwab card.

(Sigh. I need more space to write about this. Click below the fold to read the whole charade.)

So, one night I called the BofA number first, keyed in the relevant information (the last four digits of my SSN, etc.) and then heard an automated ad for some type of Privacy Protection. I had no interest in this – but it was very unclear as to whether I was finished with the validation process. So, I pressed the button to continue but not opt-in to the Privacy Protection. I then heard another pitch for the ad I'd just declined. That's really fucking annoying. I heard something which basically confirmed that I was done and hung up – but not before noting that they were still trying to get me to sign up for Privacy Protection. (I should add that the only reason I hung on the phone as long as I did was that the language of the ad made it sound like I might be opting in to the program simply by validating my phone number. I'm fairly sure this is not unintentional.)

Next, I called Charles Schwab. They asked me for the same information that BofA had asked for…then thanked me for being a client of theirs and … that was that!

I think I can leave that comparison alone, but I'll just put a bow on it and say this – one of those companies made me happy to be doing business with them, the other made me feel dirty. I'll let you draw the line between those dots.


The next instance is actually much more frustrating. As noted here, I recently took a trip to Maui with my lovely wife – because she is pregnant and because I wanted to spend as much of our trip on vacation rather than traveling between two places, I booked us a non-stop flight from San Francisco to Maui. About a month before our trip, I received a phone call from United Airlines, noting that our outbound flight had been cancelled – but that United had rebooked us and just wanted to make sure that the new details were okay with us. The new details had us leaving at approximately the same time, but flying through Los Angeles. I told the agent that this was unacceptable, and furthermore, if this was the only acceptable option, how much would I expect to be refunded for taking what is a cheaper flight?

The agent told me that she'd have to call me back and would see what she could do. When she did call back several minutes later, we were surprisingly rebooked on a non-stop to Maui…leaving 30 minutes after my original flight. Now, I know airlines are pretty screwed up…but it seems pretty inconceivable to me that there would be two nonstop flights from San Francisco to Maui leaving 30 minutes apart from one another. Which means that United was simply trying to knock me into a cheaper flight, hoping I wouldn't care. (If there were two separate flights leaving that close to another…why shouldn't I have been booked on the second nonstop in the first place? There's no answer here that makes United look good, except for the fact that we eventually got booked on the right flight.)

I would have let this gone unnoted, until I got a call this past Friday. I'm taking another flight on United at the end of April to Myrtle Beach, and lo and behold…United called to tell me that my flight had been cancelled and they had rebooked me. This time, I started with a one-stop flight going through Washington Dulles. United's solution to my dilemma (which, after much back and forth with the representative, turned out to be that the Dulles-Myrtle Beach flight had been cancelled) was to have me leave about four hours LATER, fly through Newark Airport to Dulles and arrive in Myrtle Beach about five hours after my original plans.

How is this convenient? How is this customer service?

I told the representative that this was unacceptable – and she couldn't understand what the problem was. Granted, in no short amount of time I was yelling at her, not talking…and in retrospect, I feel badly about that. She seemed to think it was critical that I fly through Dulles – even though I specifically told her this wasn't the case. All I wanted was to do was fly to Myrtle Beach from San Francisco, making only one stop, and arrive in the early evening. Just like the trip I had booked. (I also asked what my refund would be for having to take three flights instead of two.)

Much like my first call, the United representative told me that she'd have to call me back – and when my phone rang, it was a new United caller, much calmer and more polished. (My wife thinks I made the first representative cry.) He asked me how he could help, and I repeated what I stated above – in no short order, he booked me on a flight that left at approximately the same time, went through Charlotte, and got me in Myrtle Beach at roughly the exact same time as my original plans. He then reserved my seats on those new flights – as well as on the return, which I hadn't done originally.

Now that is customer service – I only wish I hadn't have had to scream and yell in order to get it.