A Step In The Right Direction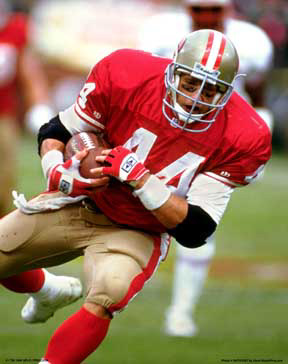 Yeah, I LOVE this move by Mike Singletary:


One of the links to the team's glory years, Rathman came in Wednesday morning for an interview with coach Mike Singletary for the position of running backs coach. By late afternoon, Rathman had agreed to terms on a multi-year contract, reportedly to be signed today.

...


In 11 seasons as an NFL assistant, Rathman built a strong reputation as a running backs coach with experience and expertise in the West Coast offense. With the 49ers, Rathman will have a three-time 1,000-yard rusher in Frank Gore but little behind him.
Rathman has always been one of my favorite all-time 49ers, and he's done a decent job coaching running backs in his eleven years as an assistant. There was suggestions he was being looked at for the offensive coordinator job, which seemed a bit excessive and thankfully isn't the case. But it's nice to have #44 back in the fold.