The 2009 Books List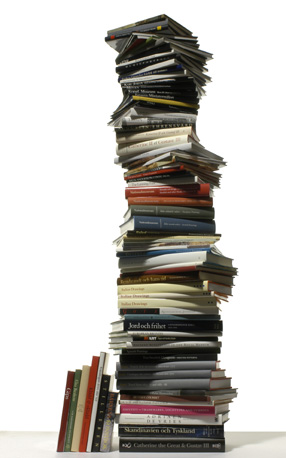 As I've been doing for the last four years or so, I'm keeping a log of what books I read during a given year. Here are the prior years, should be just that bored:


The Books I Read in 2008


The Books I Read in 2007


The Books I Read in 2006

In those lists, as in the one below, the following may be informative:

Books marked with blue are ones I really enjoyed.

Those marked in orange are titles I didn't even finish, for one reason or another.

The rest...somewhere in between.


| | | | |
| --- | --- | --- | --- |
| Book Title | Author | Rating (out of 10.0) | Thoughts |
| The Gate At The Stairs | Lorrie Moore | 4.0 | A BIG disappointment. Full review here. |
| Eating The Dinosaur | Chuck Klosterman | 6.0 | Another disappointment. Klosterman weaves a few interesting thoughts here and is often amusing, but -- and this may be due to the fact I read this during a heinous bout of food poisoning -- it felt both a bit precious and not nearly as funny as Klosterman often is. Several essays are great (football, Weezer) while too many others fail. |
| The Guinea Pig Diaries | A.J. Jacobs | 5.5 | Really disappointing -- Jacobs clearly has slapped old magazine articles here, but they all read as if they should be stand alone ... magazine articles. I hate that, and none of these were particularly enjoyable. |
| The Book Of Basketball | Bill Simmons | 9.0 | The fact that I - a disgruntled former NBA fan - could enjoy a 700 page book about basketball just shows how funny and readable Simmons is. |
| Land Of The Blind | Jess Walter | 9.0 | A follow-up to Over Tumbled Graves, Walter again shines here with a new mystery that continually surprises and delights. That sentence is sort of weak, but it's true. |
| The Top Ten: Writers Pick Their Favorite Books | J. Peder Zane (Editor) | 6.0 | A great idea - ask 125 authors what their favorite books are, and then make lists! I found a few new titles here, and made notes to read a lot of Tolstoy. It's a fun reference book, to be sure. |
| Man In The Dark | Paul Auster | 7.0 | Back to form. Part a story made up by the protagonist (and a good, surreal Auster story to boot), partially a story about a man coming to grips with his own mortality, it's a bit like Angle of Repose meets Hard Boiled Wonderland and the End Of The World, though that likely makes no sense. |
| Juliet, Naked | Nick Hornby | 9.0 | It's possible that Hornby could write instructions for my TV and I'd still find it gripping, funny and poignant. This one is no exception, and shows Hornby writes just as well from a woman's perspective as from his "lad lit" stereotype. |
| Apathy and Other Small Victories | Paul Neilan | 6.0 | Ultimately a disappointment, Apathy nonetheless contains a few laugh out loud moments and makes fun of the workplace so I have to give it props there. But it consistently felt like it should be ... more. |
| The Great Influenza: The Epic Story of the Deadliest Plague in History | John M. Barry | 8.0 | A gripping account of the 1918 flu epidemic. It's more about how the science behind it and the revelations it led to, but a great read and certainly relevant in the wake of the current H1N1 breakout. |
| Over Tumbled Graves | Jess Walter | 9.0 | A phenomenal murder thriller - with this, The Zero and Citizen Vince Walter has shown he is not genre-bound, and succeeds wherever he goes. |
| The Zero | Jess Walter | 9.0 | Damn. Just ... damn. The full review is here. |
| Manhunt: The Twelve Day Chase for Lincoln's Killer | James Swanson | 8.0 | A great and incredibly informative account of the search for John Wilkes Booth. Tons of stuff I didn't know, and always entertaining throughout. |
| Stumbling On Happiness | Dan Gilbert | 7.0 | An entertaining book about the science and psychology of what actually makes folks happy. Bought it after I heard him speak on a TED podcast. Very good, but gets a bit "same-y." |
| Downtown Owl | Chuck Klosterman | 7.0 | The first novel from Klosterman, it is an uneven attempt. Bouncing between three characters, it ends up with a conclusion that feels unfinished. His writing is as usual crisp and witty, but I suspect his next attempt will have more meat. |
| The Gate House | Nelson DeMille | 6.5 | The sequel to the brilliant "The Gold Coast," this novel falls well short. For one, it's 650 pages long and could probably be 150 pgs. Not much happens, which is sort of a problem. It's good writing, but there isn't much plot. There's no there there. |
| Outliers | Malcolm Gladwell | 7.5 | Like all Gladwell writing, it's clever, informative and sticks with you for awhile. It makes great cocktail party conversation - but this felt thinner, less weighty, than his previous books. Not quite their equal. |
| The Girl Who Played With Fire | Steig Larsson | 8.5 | I liked the first in this series so much I ordered the UK version of this book because I couldn't wait for it. And while it's not quite the equal of 'Dragon Tattoo' it's still riveting, fun and clever. Lisbeth Salander kicks ass. |
| Out Stealing Horses | Per Petterson | 9.0 | A beautiful, quiet novel about a man entering old age, looking back on his life. Feels like the Norwegian Wallace Stegner at times, which is saying A LOT. |
| The Brief Wonderous Life of Oscar Wao | Junot Diaz | 8.0 | A victim of over-hype, I didn't love this the way many others have - but it is still a very, very good novel. Happy, sad, geeky and heartwarming - everything is there, it just didn't blow me away. |
| The Watchmen | Alan Moore | 8.0 | Finally decided to see what all the fuss is about -- and it's about a pretty awesome story and saga. Worth playing for. |
| The Given Day | Dennis Lehane | 9.0 | Fantastic book by a fantastic writer. Full review here. |
| World War Z | Max Brooks | 8.0 | Remember the Zombie War? The one that swarmed the earth and left nobody untouched in some way? No? Well, this is the 'oral history' of that and it's close to brilliant in its own, amusing way. |
| Lush Life | Richard Price | 8.0 | Price's style makes it hard to immediately sink into the story, but this is a successful crime novel by the writer of Clockers, The Wire and Freedomland. |
| The Girl With The Dragon Tattoo | Steig Larsson | 9.0 | Just a phenomenal (debut) mystery novel, from a Swedish writer who apparently died after just three books. Highly recommended, and I'm buying the next one soon. |
| A Few Seconds Of Panic | Stefan Fatsis | 8.0 | A very engaging, interesting account of a sportswriter who participates with the Denver Broncos as a kicker - not just to write about the experience but to assimilate into the team and understand that. He's successful on both counts and there are some great insights to the personalities of the locker room, player motivations, etc. (Calling Mike Shanahan 'Coach for Life' turned out to be quite premature, however. :)) |
| What I Think About When I Think About Running | Haruki Murakami | 7.5 | A memoir, focused around his passion for running (he runs at least one marathon per year) and how it relates to his writing and way of thinking. Interesting and often amusing, it's not heavy lifting but still good stuff. |
| The Genius: How Bill Walsh Reinvented Football and Created an NFL Dynasty | David Harris | 8.0 | First, I miss Walsh and the good years of the Niners. So it was great in that respect, even detailing some games I remember vividly, and some I'd forgotten about. It does delve into his personal life, which I'd known little about, but is largely focused on football. Very well done. |
| A Firing Offense | George Pelecanos | 5.5 | An obviously early mystery for Pelecanos -- it helped establish him as the great writer he is now, but it feels dated and not particularl special. He's definitely grown as a writer. |
| Cryptonomicon | Neal Stephenson | 9.0 | I shied away from it for two main reasons - Stephenson is known as a sci-fi writer, and it's over 900 pages. Neither mattered - it's phenomenal. Full review to come. |