NFL Tidbits
A few thoughts from around the league after four weeks are in the books...


...a league source tells us that the 49ers will indeed meet with Crabtree and Parker today.

But all signs point to Crabtree caving in.

...

In other words, the Niners will be holding firm. Though they possibly will try to find a way to help Parker save a little face, the damage is already done.

Parker and Crabtree have blinked.
This sounds about right to me. One of the few things that really bothered me about Crabtree's holdout - aside from the holdout itself which is moronic - was when Crabtree seemingly refused to TALK with the ownership. That's not a sign of strength, and I have to think that came from his agent who is looking quite bad here. The other thing that bothers me - and trust me, I'll get over it - is that it seems as if Crabtree and Parker were assuming, even counting on, the 49ers doing poorly without him. In effect, they were rooting for them to do poorly, for their own leverage. That's not ... cool.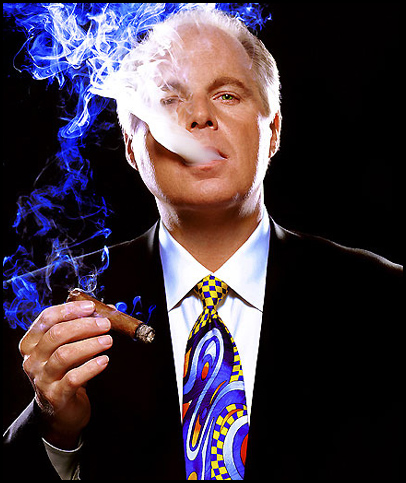 Conservative radio talk show host Rush Limbaugh says he is teaming up with St. Louis Blues owner Dave Checketts in a bid to buy the St. Louis Rams.

Limbaugh declined to discuss details Tuesday. He cited a confidentiality agreement with Goldman Sachs, the investment firm hired by the family of former Rams owner Georgia Frontiere to review assets of her estate.

Limbaugh also declined to discuss other partners that might be involved in the bid, but said he and Checketts would operate the team.

Forbes magazine has estimated the Rams franchise has a value of $929 million.
It's worth noting that I personally do NOT need another reason to hate the Rams OR Rush Limbaugh. I knew Limbaugh was an NFL fan - we can all remember his woefully inept turn on ESPN's NFL show when he said that
Donovan McNabb
was only still a starting QB because he was black. There's a big trainwreck ahead here folks; I'm worried only because I didn't think the Rams could get much worse. Still, I'd rather have less Rush in my life, so I'm against this one.
You win some, then you lose some more...
In the first three weeks of the season, I correctly picked 11/16, 13/16 and 13/16 games correctly. That's with the point spread, people - I point this out because
it's never going to happen to me again.
It's also worth pointing out that in week one, I lost to the commissioner's mother, who is in her sixties and doesn't know a lick about football - so I'm not professing a lot of knowledge here. I'm just saying, I need to document this somewhere because the fall has already happened. Last week, in fact, I got SIX right (out of the 14 games played due to bye weeks). That's sadly much more like it.
Ah, that's more like it.
The 35-0 thrashing of the aforementioned Rams by the 49ers this Sunday was a pretty satisfying win for a team that would be 4-0 right now were it not for the last minute heroics of Brett Favrego (yes, that's Favre plus Ego) in Minnesota. In particular,
Patrick Willis
played one of the most dominating games on defense by a 49er since, dare I say it, the days of Ronnie Lott. Sure, they played different positions but Willis and his teammates were EVERYWHERE, scoring three defensive touchdowns, sacking Kyle Boller five times and pitching a shutout.
Now, it's true that the Rams are particularly bad. Really, really bad. They've scored 24 points all season and Sunday was the second time they've been shutout. But the Packers gave up 17 points to them in Week 3, so it's not like they simply CANNOT score points. What's more, the 49ers
aren't apparently that satisfied
with the win, as convincing as it seems.
The 49ers recorded their first shutout since the final game of the 2001 season. But there was not the feeling that the team was fully content with the accomplishment, a 35-0 victory, over the winless Rams.

...

The offensive line was not pleased with their performance today against the Rams. Glen Coffee gained just 74 yards on 24 carries (3.1 average), and Hill was sacked four times.

"We're not excited just because we won," 49ers tackle Joe Staley said. "We know we have a lot of work to do."

Said Singletary, "When it's all said and done, our offensive line will be one of the best lines in the league. I think sometimes we just cheat ourselves out of what we can be. We just have to take it to the next level and I know they will."
I must say, after his initial antics after he got named the interim coach last year, I wasn't convinced Singletary was quite ready for this job. Suffice it to say ... I'm convinced.