Would You Like To Play A Game?
Alright, multiple choice here, hotshot.
What public figure recently said the following about marijuana? The drug that is illegal throughout the country, and has been prioritized in our drug enforcement as a "gateway drug." Efforts to legalize it or even reduce the extent of its criminality have been mocked by many, especially those on the right wing side of the political aisle.
So, what silly effete liberal Hollywood limousine liberal (oops, I said liberal twice) uttered the following poppycock?
"However I think we need to prioritize our law enforcement efforts. If somebody's gonna to smoke a joint in their house and not do anybody any harm, then perhaps there are other things our cops should be looking at to engage in and try to clean up some of the other problems we have in society."
Seriously? Who had the crazy idea that our country shouldn't be focusing on people smoking pot, but instead concentrating on more important stuff? What liberal weenie showed such a lack of understanding of keeping order, security and the dangers of drugs with our children to say such a thing?
Was it ...
Liberal smarmy filmmaker Michael Moore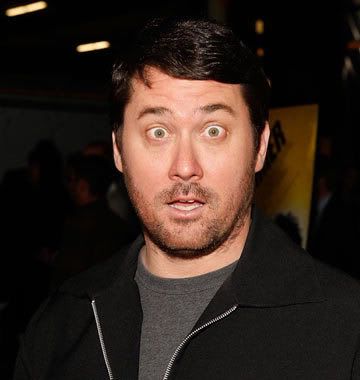 Pro Pot Comedian Doug Benson
Tommy Chong
Cavlin Broadus - aka Snoop Dogg
Uber-liberal Congressman Dennis Kucinich
Professed marijuana fan Ricky Williams
All good options, yes?
Well, in fact, it was none other than the country's most famous half-governor,
Sarah Palin.
Yes, that Sarah Palin.
I present this for two reasons -- one, it's the first time I can honestly say Palin has said something I actually agree with. While it's undoubtedly possible that she has other views I share, most of the time she is so focused on saying cute gotcha type inanities that I have no idea what she's talking about, let alone if I agree with her. And on every single major issue, I disagree vehemently with her -- though I'm never quite sure if she actually knows what ideas she's actually defending. But here? She makes sense. (I know! It's pretty bizarre, and perhaps a little disorienting. If you need a few minutes to compose yourself, I'll be right here. Take your time.)
But that's the other reason I'm posting this -- it is is by far, the most cogent, articulate string of sentences I've ever heard her utter. I'm being snarky - but also totally serious. What stuns me the most about Palin is that she's always tripping over herself in her speech. I know it's folksy, but it's genuinely insane that she generally doesn't utter a single structurally sound sentence when talking. And yes, I'm a weenie liberal living in Northern California, so this doesn't count ... but still.
Don't get me wrong - she still represents pretty much everything that's wrong with our political system today, and folks who actually want her to be President confuse and terrify me. But, at the least, I'm giving credit where credit is due.