TV Roundup: Dexter, #18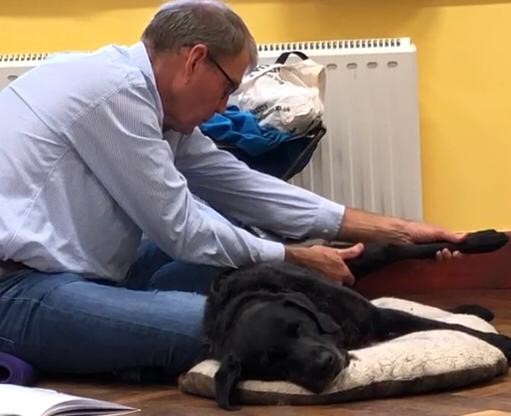 Once more, into the breach ... it's the continuation of my favorite TV shows of all time, starting with Lucky #21.
Here's the short list thus far:
21.
Kids In The Hall
20.
Taxi
19.
How I Met Your Mother
With the 18th pick, I have to say I wrestled with this choice. The show is
Dexter
-- and I have to say this here and now: I SAY THIS WITHOUT HAVING WATCHED THE MOST RECENT (4TH) SEASON. I don't want to hear about how great
John Lithgow
was -- those discs will be available on Netflix soon enough.
From what I've heard, I could even rank this higher - and yet, there's a part of me that feels that 18 is absolutely high enough. There's something tonally odd about
Dexter
-- I think in some ways the show feels a bit cheaply made or something . But it doesn't distract from a phenomenally clever plot point - our hero, of sorts, is a serial killer.
It takes place in Miami, where Dexter Morgan works as a blood specialist for the police department - a subject he knows all too well. We learn in the pilot episode - so I don't feel as if I'm giving too much away -- that early on, his adoptive father recognizes what's inside Dexter, and teaches him to use it to rid the world of bad, evil people - instead of innocent prey like most serial killers.
Meanwhile, Dexter tries to live a life he recognizes as normal - despite being a definitive sociopath, he finds himself in a relationship with a single mom. His sister (who, somewhat creepily, is placed by
Michael C. Hall
's real-life wife,
Jennifer Carpenter
, is also on the police force - and has her own, much more mundane issues.
Dexter comes from a series of novels, and as a fan of suspense/serial killer type books, the show gets that part right. It also tells us Dexter's back story in a slow but satisfying way and mostly the supporting cast ranges from good to very great. (I'm not a huge fan of
Erik King
's work as Lt. James Doakes, but I may be in the minority there.) If the show falls short, it's that most of the other character's are much less well-developed, even important ones, like Dexter's sister Debra or his girlfriend Rita (
Julie Benz
).
Like I said, I haven't seen the most recent season, and season five will start up this fall, so there's plenty of room for this show to soar higher (and the word about the fourth season was that it was a great one). Michael C. Hall is simply phenomenal, and when you combine this with his role as David Fisher in
Six Feet Under
(which we'll be talking about later), it's pretty clear he's a special actor.
He's the main reason why
Dexter
is my 18th favorite show of all-time.