In Which A Metaphor Becomes Reality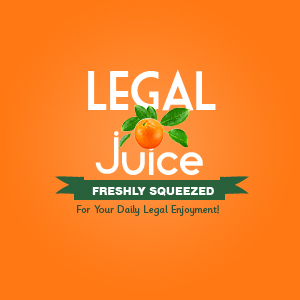 So, here's how this goes ... while there are people out there who believe that there should be no taxes whatsoever, most people understand that some things
should
be public services, to ensure such things are available to everybody.
The common way this is described is by talking about the fire department. While one could argue that a police department, gas and electric, water and garbage could all conceivably be justifiably private enterprise, the idea of a fire department doing this has obvious bad results -- if your neighbor doesn't pay for fire services and his home burns down, there's a full fledged fire right next door to
your house.
One can hear this exact argument, using the fire department as the example, rather often should he or she get into those kind of discussions because it's so patently obvious. In fact, it's such a bad idea I didn't know there were places that had, in fact, put this into practice.
Um, whoops.





This is not the same house, but you get the idea.

Firefighters are usually the bold "veni, vidi, vici" sort, but those from neighboring South Fulton could only say "veni, vidi." They came. They watched. That's it.

Cranick lives outside of the city limits and he admits that he forgot to pay a $75 annual service fee that would have provided him with fire protection. Firefighters wouldn't lift a finger, much less the hoses that might have saved the house.

The fire reportedly started in some barrels outside. As the flames crept closer to the home, Cranick says he offered to pay whatever it would take. The plea fell on deaf ears. Hours later, the home was gone.

So were three dogs and a cat.

"They coulda' been saved if they put water on it. But they didn't do it," Cranick told MSNBC.
This got national attention because of the way this part of the story is spun - they watched the home burn down, even though they could have put it out. (And seriously, they couldn't have gone in and saved the pets? That's just awful.) It's a disturbing image, one that seems more out of a dark satirical film than anything in, say, Tennessee.
But I find it more interesting because it's not just a good example of the popular metaphor,
it's the exact damn thing happening
. It's like if I went to a store that sold actual widgets, or if some one on reality television literally threw someone else under a bus.
By the way,
Ezra Klein draws an interesting and pretty compelling parallel to the individual mandate in the health care reform
:
When liberals explain why health care needs an individual mandate, the traditional metaphor is firefighting: Everyone needs to buy insurance for the same reason that everyone needs to buy fire protection. But if you leave the market unregulated, some people won't buy -- or won't be able to afford -- fire protection. And we're not comfortable letting their houses burn down. Similarly, if you leave health coverage to the market, some people won't buy it, and others won't be able to afford it, and then, when they get sick and need it, insurers won't sell it to them. But we're not comfortable letting them die in the streets. Hence, the health-care law.

When Republicans talk about repealing the legislation, they keep the argument abstract. It's about freedom. About American values. About Nancy Pelosi not reading the bill. When they actually try to repeal the legislation, things are going to get concrete in a hurry. It's going to be about this child with that condition being rejected by insurers. And she's going to be adorable, and her parents are going to tearful, and voters will be able to relate.

Already, Republicans are running from that argument, trying to pretend that they'll somehow preserve the protections for preexisting conditions while repealing everything that makes those protections possible. But the bill's unpopular parts are inextricably intertwined with its popular parts. Remove the unpopular ones and you're asking firefighters to sell insurance for homes that are already engulfed in flames.... If you're not comfortable explaining why you let someone's house burn down, you're really not going to like explaining why you let insurers turn their sick child away.
Um, co-sign.